How to handle mum friendships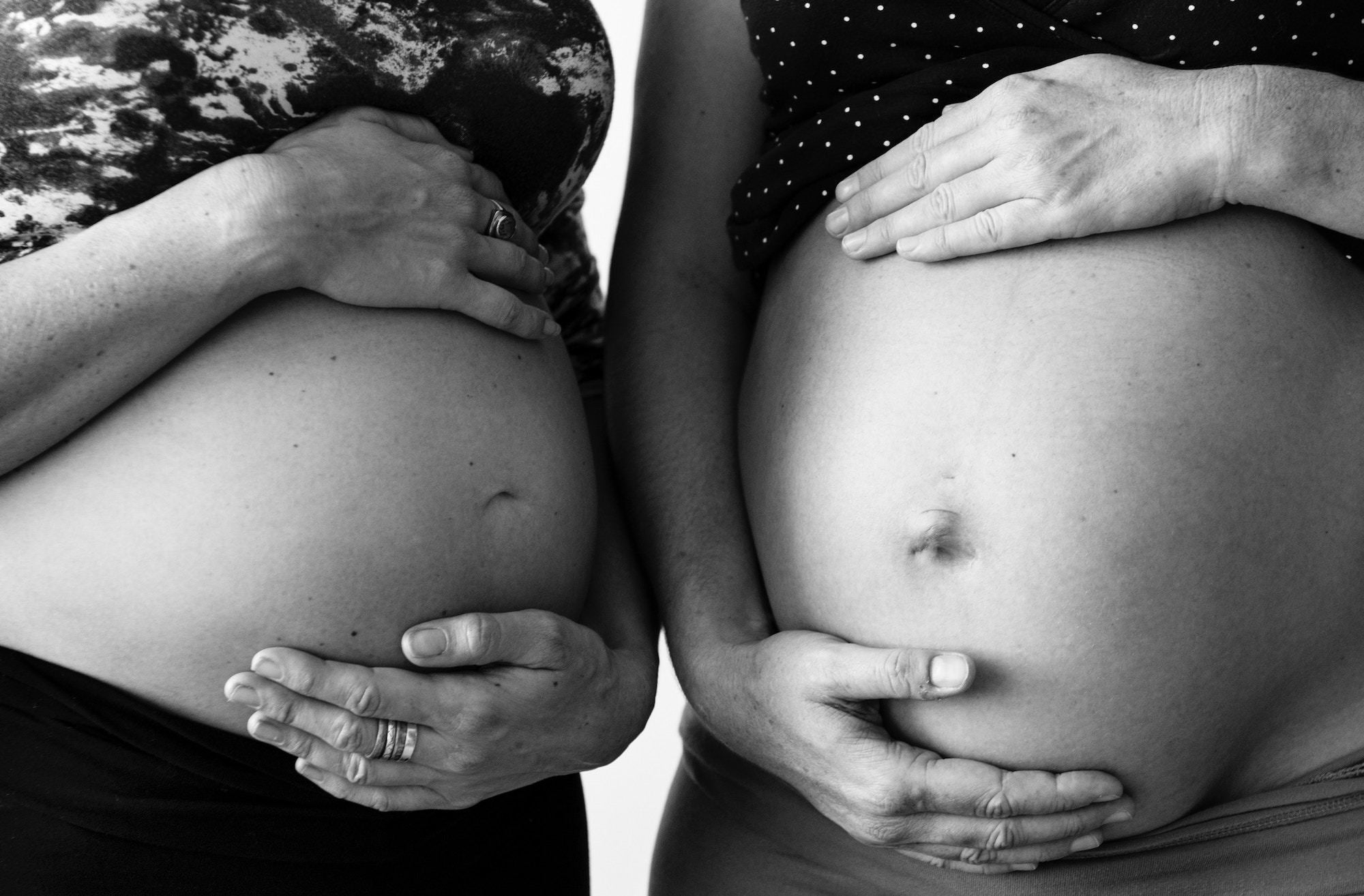 I'm so glad to be back with a follow-up collaboration with MORI! I'm Miriam and I am a therapist based in Montreal, Canada. I run a small private practice where I work with teens and adults who are struggling with their mood, stress, relationships, and life decisions and transitions. I'm also a Relationship Expert specialising in adult friendships and work with the media to share information and advice about relationships and well-being.
In case you missed it, I recently wrote an article on how our relationships change during parenthood and hosted a live Q & A on Instagram where I answered your relationship and wellness questions.
I'm sharing the answers to some of your most-asked questions below. Read on and if you're curious about my work on friendships, you can reach out on Facebook,Twitter, and Instagram!
Q: How can I make new friends as a mum or parent?
A: Making friends can be tough at any age or stage. As a new parent, we're faced with a number of obstacles that make it even more of a challenge, whether it's sleep deprivation, difficulty leaving the comfort of home, or changes to our sense of self and confidence. As hard as it is, parenthood is also an ideal time to make new friends since there are undoubtedly other people who are in the same boat and looking for support.
In terms of where to meet new people, I often suggest the following:
There's no rulebook or blueprint for approaching someone new but here are a few strategies that can help:
Point out a similarity: Shared interests or values are often the root of friendship.
Ask someone for advice: Showing that you trust their opinion can set the stage for follow up conversations and a future friendship.
Pay them a compliment: A thoughtful, genuine compliment can create the kind of positive associations that are so important early on in a friendship.
Lend a helping hand: Exchanging support and (solicited) advice is a great way to show that you're a reliable friend.
Be upfront about your desire to make new friends: Scary but effective! Letting someone know you're looking to meet new people can allow them to open up as well and even extend an invitation for a future get together.
Q: How do you know when it's time to let go of a friendship?
A: As much as I'm in the business of helping others make and keep friends, not all friendships are meant to last. This, of course, can happen because of a big argument or betrayal, and feeling as though we're no longer respected or appreciated can be a sign that it's best to move on. More often than not, however, friendships end because of a gradual growing apart. When you feel as though you no longer have anything in common, especially if your interests or values are at odds with each other, or that one (or both) of you just doesn't have the time to invest in making it work, it might be time to let go. Friendship breakups are tough, sometimes more so than a romantic breakup. Be kind to yourself and turn to the other supportive people in your life.
Q: How can I help my partner understand how difficult it is to be a new mum without turning it into a "tiredness contest"?
A: This can be a difficult situation to navigate. As you said, trying to one-up each other with how hard you are working or how tired you are is bound to go nowhere. Chances are both of you are feeling underappreciated or misunderstood and sleep deprivation can make us say or do things that we later regret or, at the very least, things that make it harder to actually be seen and heard.
While there's no rulebook and every couple has their own ways of working through hard times, here are a few common communication traps to avoid:
Try these strategies instead:
Say what you mean. Be specific with what it is you are going through and give practical examples of how your partner can make things easier (e.g., taking initiative at bath time so you can have some alone time, and maybe even a shower yourself).
Validate your partner's experience: Highlight that you recognise and appreciate how hard they are working. This can make it more likely that they will do the same for you and bring you closer together.
Practice acceptance: The truth is, they may never get just how hard it is to be a new mum. Know that this doesn't mean anything about their willingness to support you, it's just that being a full-time parent is so unlike anything else and it's tough to fully understand unless you've been through it. Remembering that it's not personal will help you to be less affected by small slights and oversights.
Q: How can I practice self-care as a mum?
A: Being a new mum myself, this question is particularly timely! Investing in yourself is so very important, especially as a new parent. Not only does it send a message to our children about the importance of balance and self-care, it helps us to be a better parent, partner, and friend.
One of my favourite ways to establish a new self-care routine is to come up with activities and practices across different spheres of your life. First, identify the areas you think could use some nurturing—Things like our universal need for social connection, creativity, and physical well-being. Next, come up with specific activities that allow you to feel fulfilled in these areas (including those you have yet to try!), whether it's catching up with a family, visiting an old friend, stretching regularly, meal prepping on Sundays, taking a bath, journaling, painting, reading, dancing, or meditating. WRITE THEM DOWN. It's much more difficult to come up with helpful strategies when we're feeling burned out. Plan ahead and figure out what you can realistically do on a regular basis. Make sure to think of activities that don't involve you leaving the house as well, so you can still practice self-care on those particularly rough days. Shift your mindset and see self-care as complementary to your role as a present and involved parent, instead of something that is at odds with it.
Also, make an effort to be mindful throughout the day. Spend a few extra moments enjoying your cup of coffee in the morning, focus on taking a few deep breaths, make an effort to notice the meaningful interactions with friends and even strangers. Recognising the little things you already do each day will help you feel as though you are taking care of yourself in addition to everyone else.
Q: What are some of your favourite resources for new mums and parents?
A: In terms of online content, the lovely team at The Everygirl recently launched The Everymom, which has lots of helpful information on navigating the challenges that come with being a new parent. I also often recommend Option B to many of my clients. All of life's greatest joys have the potential to be our deepest sorrows. And as wonderful as parenting is, it has the potential to bring with it heartache— fertility struggles, loss, anxiety, depression, and loneliness. Not only is Option B a community for those who may be struggling or are looking to build resilience, it's a great resource for learning how to support a loved one who is going through hardship.
If you're asking about my favourite products, as a new mum myself I am really enjoying:
Above all, I'm a fan of anything that encourages self-care, whether it's listening to a favourite podcast, taking a bath, going for a walk outside, and, of course, spending time with friends and loved ones.
That's it for now! If you're interested in staying up to date on my latest articles, interviews, and workshops, visitwww.miriamkirmayer.com and follow along on Facebook,Twitter, and Instagram. I'd love to connect!
Our Lovevery playmat – Our little guy loves taking in the high contrast images and the researcher in me is particularly impressed by the work that's gone into developing it.
Anything that makes nighttime changes easier, especially

zip-up sleepsuits

.
Books, books, and more books!
I'm also into journaling, whether it's as a way to practice gratitude with The 5 Minute Journal or to record little moments and milestones (Promptly Journal's Childhood History Journal is a current favourite).
Discover MORI's best sellers. Loved by parents, a collection of our softest baby & toddler essentials crafted in our softest organic fabrics.

SHOP BEST SELLERS