Get to know the Clever Sleeping Bag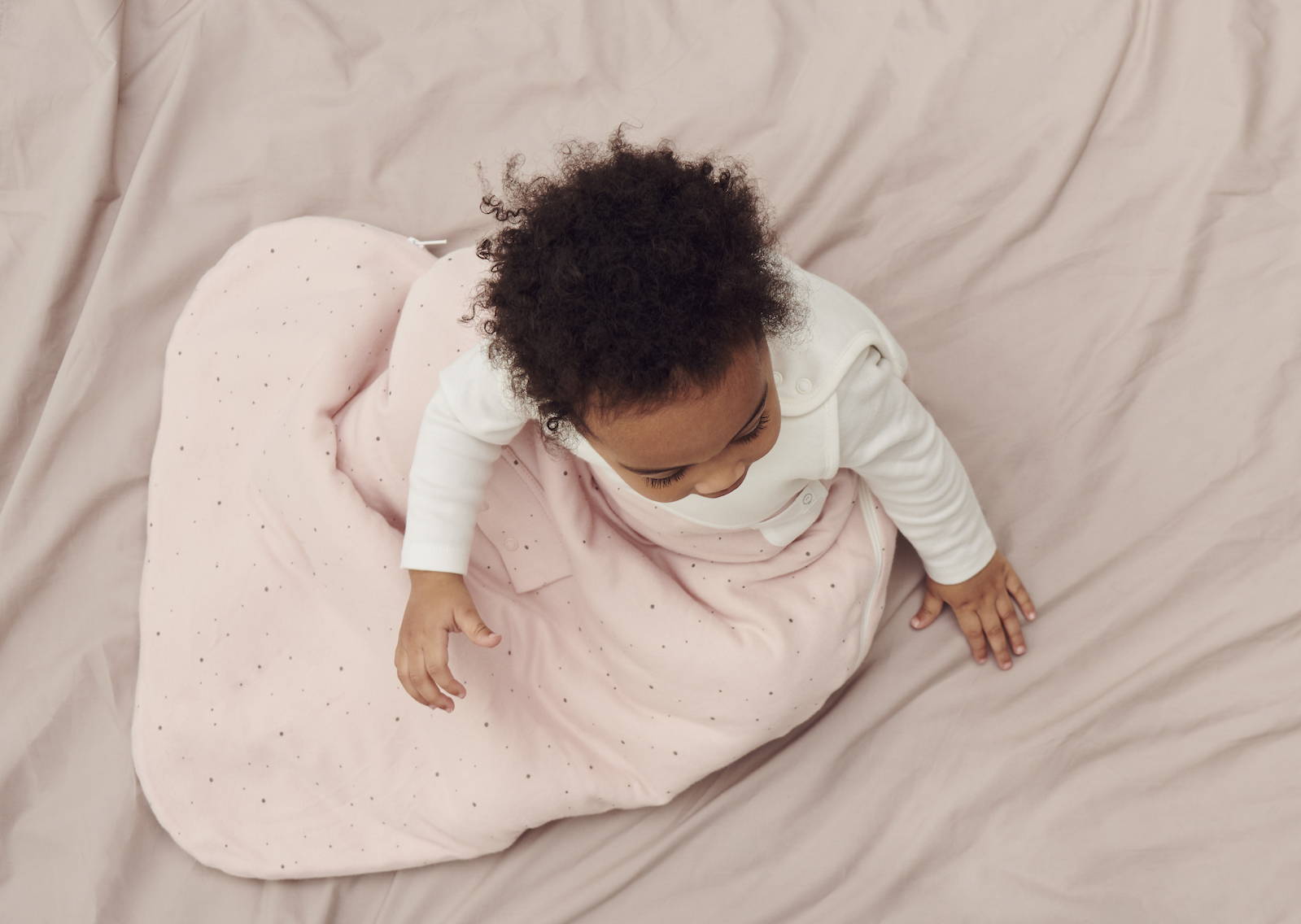 Creating a safe environment for your baby to sleep can be a daunting task; there are so many options for sleepwear and so much advice on what's right for them. 
The Lullaby Trust, a charity which promotes safer sleep for babies, have listed a sleeping bag as essential in their product guide. A baby sleeping bag is a good option as they prevent little ones head from accidentally being covered and the availability of different TOGs means you can choose the right one for the season.

Sleeping bags also provide a familiar sleeping environment for your little one. An evening routine can be established as they'll (hopefully) associate winding down and sleeping with being placed into the sleeping bag, even if it's for storytime on the sofa or bedroom floor. 

At MORI we are dedicated to helping the whole family sleep better, which is why we developed the Clever Sleeping Bag. This award-winning essential is innovatively designed to ensure your little one has an undisturbed & safe sleep, taking away some of the safety & temperature issues of bedtime.
What makes our sleeping bag so clever?
The Clever Sleeping Bag is crafted in our signature fabric made from organic cotton & bamboo. The unique fabric is incredibly soft and safer than most materials as it's breathable, thermoregulating & moisture-wicking. These properties ensure that little ones stay at the perfect temperature every night. 



It is designed with many useful features such as a

double-directional zip

to make changing easier and

clever openings for a pushchair so your little one can snooze undisturbed on the move. 



As your little one grows, the sleeping bag remains a good choice as it

gives them plenty of room to move around & grow

. We understand babies grow too fast which is why the MORI Clever Sleeping Bag is designed to

fit from 4kgs (this size can be anywhere from newborn to 3 months) up to 2 years. (This means you don't have to replace the sleeping bag every 6 months how handy!)



Little ones love to wriggle, even when they're sleeping. The Clever Sleeping Sleeping Bag

keeps their legs tucked in to avoid them waking up chilly in the night because they've kicked off the covers. The fitted neck opening and adjustable armholes also ensure your baby won't slip down inside the bag.



Our Clever Sleeping Bag comes in 3 TOGs (2.5, 1.5 & 0.5) in order to keep your little one comfortably covered in every season & every climate.
What age to use a Sleeping Bag from?
It's very important you get a sleeping bag that's the right size for your little one; if it's too big, there's a chance their head could slip down. Sleeping bags often have a lower weight limit, usually around 8-9lbs (4kgs) so depending on your baby's size they can be used from birth. 

The perfect temperature all year round
The variety of TOGs available for sleeping bags make them safe for sleeping all year round, but what is a TOG? Put simply, it determines the thickness of the sleeping bag: the higher the rating, the warmer it is. 
Babies can't regulate their temperature well, so dressing them appropriately underneath a sleeping bag is important so they stay at a safe & comfortable temperature whilst they sleep. Below is our guide on what layers & TOGs should be worn when:
How to care for your Clever Sleeping Bag
We make all of our clothing to last and with proper care, the pieces will remain to look and feel great so they can be worn again & again so they can eventually be passed on to another little one. 
We recommend following this advice to care for your Clever Sleeping Bag: