Inspiring Stories: The Power of Women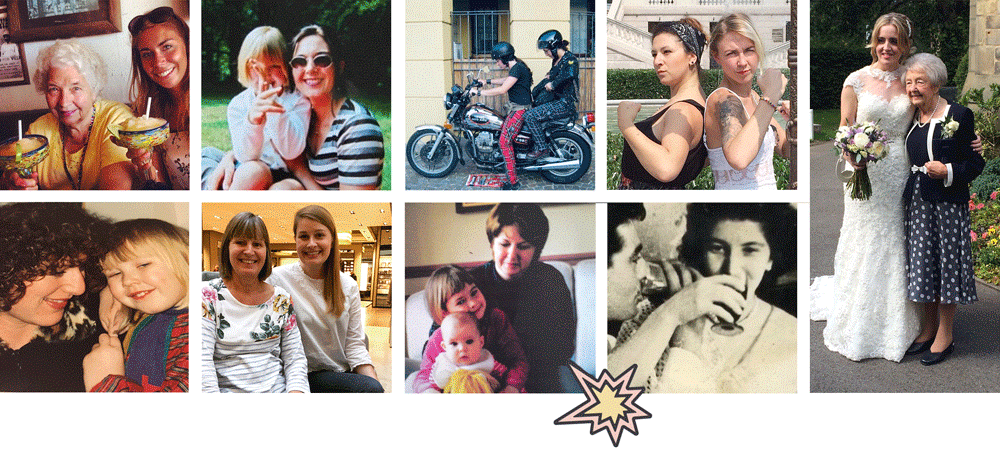 For International Women's Day we asked some of the most inspiring women and men for their thoughts on female empowerment, raising their children as feminists and what empowerment means to them. Throughout March we will be sharing stories from some of the most amazing people.
Louise Roe, Fashion Journalist and mother of one

- What does female empowerment mean to you?
It means supporting other women – not just my friends but those who might follow me and ask for advice; setting the best example I can as a Mum, so that my daughter grows up feeling confident and empowered, but also grateful for the opportunities she gets. Female empowerment also means – to me – very much including men in the conversation, that's how we truly move forward as a generation.

- What advice would you give to your younger self?
Don't worry so much about every little thing, it will all work out as it's supposed to!

- What challenges do you feel females are still facing?
The most obvious one if the gender pay gap, which is still on average, between 20 and 30 percent. Female execs only make up 11% of the total at Fortune 500 companies, and on a more day-to-day level, you still hear throwaway comments in regular conversation, whereby a woman is either belittled or assigned traditional gender roles. It's done by force of habit, and sometimes the person saying it doesn't even realize they're putting a woman down, or in a box. But it's not all doom and gloom! The conversation is so much louder and more poignant than its every been! Things are changing, and I feel very positive about it.
Ro Pendelton, Art Director and mother of one

- What does female empowerment mean to you?
To me personally I think it's trusting yourself. Its having a voice and using it with strength and kindness. There is also nothing more empowering than feeling supported by a group of women which is something I feel really lucky to have.

- How will you teach your son to be an advocate of female empowerment?
My son is surrounded by strong women and strong men, who each support one another. I grew up not even knowing I was a feminist because it was the norm. That's what I want for my son, for the importance of equality to be second nature to him by learning through example.

- Tips on how to feel empowered as a woman / as a mother
I am an individual, my son is an individual and then we have a space together. There is me, him and us and all are equally as important. As a mum i stopped focusing on trying to be perfect and just be a happy mum. As a woman I give myself time, sometimes I don't feel empowered but I know that celebrating myself and other women creates positivity and this leads me to feeling empowered.

Akin Onal, MORI Founder and CEO- How do the women at MORI impact the business?"Women aren't just making an impact at MORI; they are building MORI. Most of our team are women, and have worked hard to create a caring and strong team environment, which has made a positive difference to our brand and business. I also find that women bring a unique perspective to problem solving, which I really appreciate and admire."