Mum Stories: The real journey into breastfeeding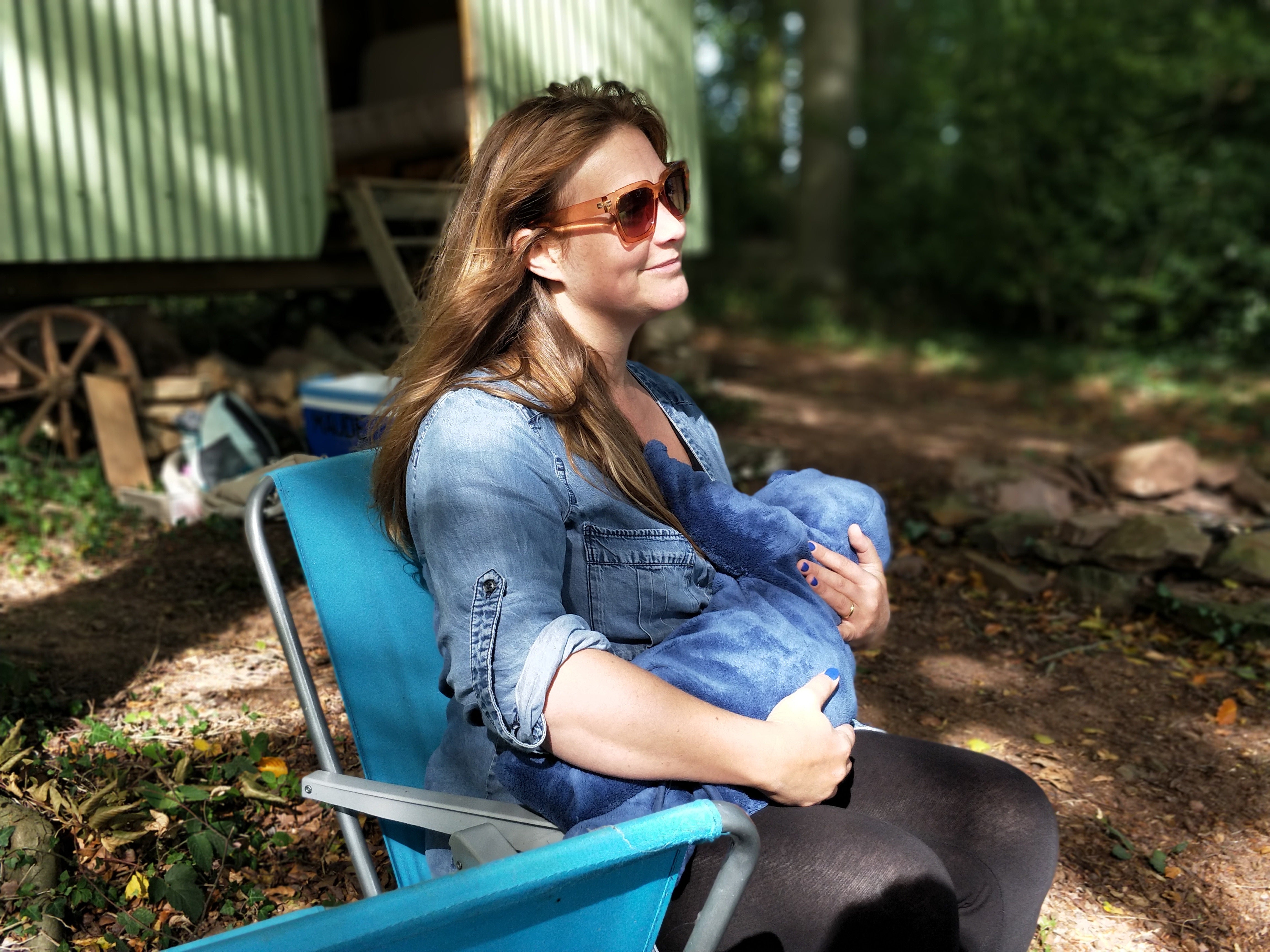 We want to bring you a collection of stories written by mothers about their journey into motherhood, covering a topics including breastfeeding, labour, body changes and more. We spoke with mother to one, Morelle, about her very real experience with breastfeeding. Want to write for MORI about your motherhood experience? Just drop an email to press@babymori.com for more info.

Although I had packed my nursing bras away after seventeen months, I knew my journey as a mother to my little girl Sadie had only just begun.

I wasn't to know at the beginning of my journey that the bottles, ready made formula, and dummies I had bought, would still be in their boxes nearly a year and a half later.
It was unlucky that I had a complicated delivery and required a blood transfusion, but somehow was a blessing in disguise. Putting my recovery to one side, it meant that after my three night stay, I left the hospital feeling confident I knew how to feed my baby, or at least get started on my own. Although I was not openly offered lots o help, I wasn't shy of asking, which made all the difference.

Instinct is a wonderful thing if you can learn to trust it. I admit this took time, and I am sure any new mother will relate to this. There is no right or wrong way to parent your baby, and whatever route you choose makes your journey personal to you and your life. l felt the same way about breastfeeding, and aside from getting a proper latch, the rest of the journey was up to Sadie and I. Learning to let go of comparing myself to other mothers was important, as what worked for some might not have worked for me.

Patience is part of my personality, which helped me understand that things were not going to just magically fall into place, and that perseverance was key. Sadie was learning how to breastfeed as much as I was, and trusted we would muddle our way through together, much like motherhood in general really! Support around me was essential, whether from family, friends, my midwife, community breastfeeding counsellor or Google at 4am!

There were times in the early days where I l felt worried that I had ever started breastfeeding altogether, and was unsure I had the physical and mental strength to continue. As I had chosen not to introduce a bottle, I struggled to see how I was going to make it work long term, when all responsibility was resting on me. After one sleepless night I remember thinking "What have I got myself involved in". Like most things in life, if you really want to do something, it changes your mindset. Sugary tea works wonders in the middle of the night, and after an energy boost, I swapped any expectations I had for appreciation instead.

In my heart of hearts I really wanted to continue feeding, so my inner determination kicked in and together we made it happen. I learnt to become fascinated by Sadie's developments rather then feel overwhelmed by them.
I saw so many changes from feeding Sadie as a newborn in comparison to her as a toddler. The teary moments, physical pain from blocked milk ducts, late night worries, lack in confidence, and endless overthinking were just some of the emotions I experienced at the beginning. These things will not be forgotten, but my journey did blossom in the most beautiful way, especially when I saw how much she enjoyed the comfort. I am a firm believer in the phrase: "the more you put in to anything, the more you get out".

I took more appreciation for my body when I started doing yoga, however when I fell pregnant, I became even more grateful. I marvelled at how my body got through the pregnancy, labour, and then produced the milk It needed to nourish Sadie.

Breastfeeding is something created by nature. I am sure it was intended to be so simple, but in reality in the modern world, it is more complex that I ever could have imagined. Even still, I am so grateful I have been able to experience this as part of my motherhood journey.

I have a passion for informal writing, where hopefully the reader should be able to connect with me through my words. I chose to document my breastfeeding journey, so I had a memory to cherish, and remember the highs, lows and the ultimate journey.

I hope you enjoy reading into the land of milk and mummy.

Morelle X

You can read more about Morelle's journey into breastfeeding with her daughter Sadie over on her website: https://www.thelandofmilkandmummy.co.uk/
Discover MORI's best sellers. Loved by parents, a collection of our softest baby & toddler essentials crafted in our softest organic fabrics.