6 Ways to Create Better Outdoor Play for Babies and Toddlers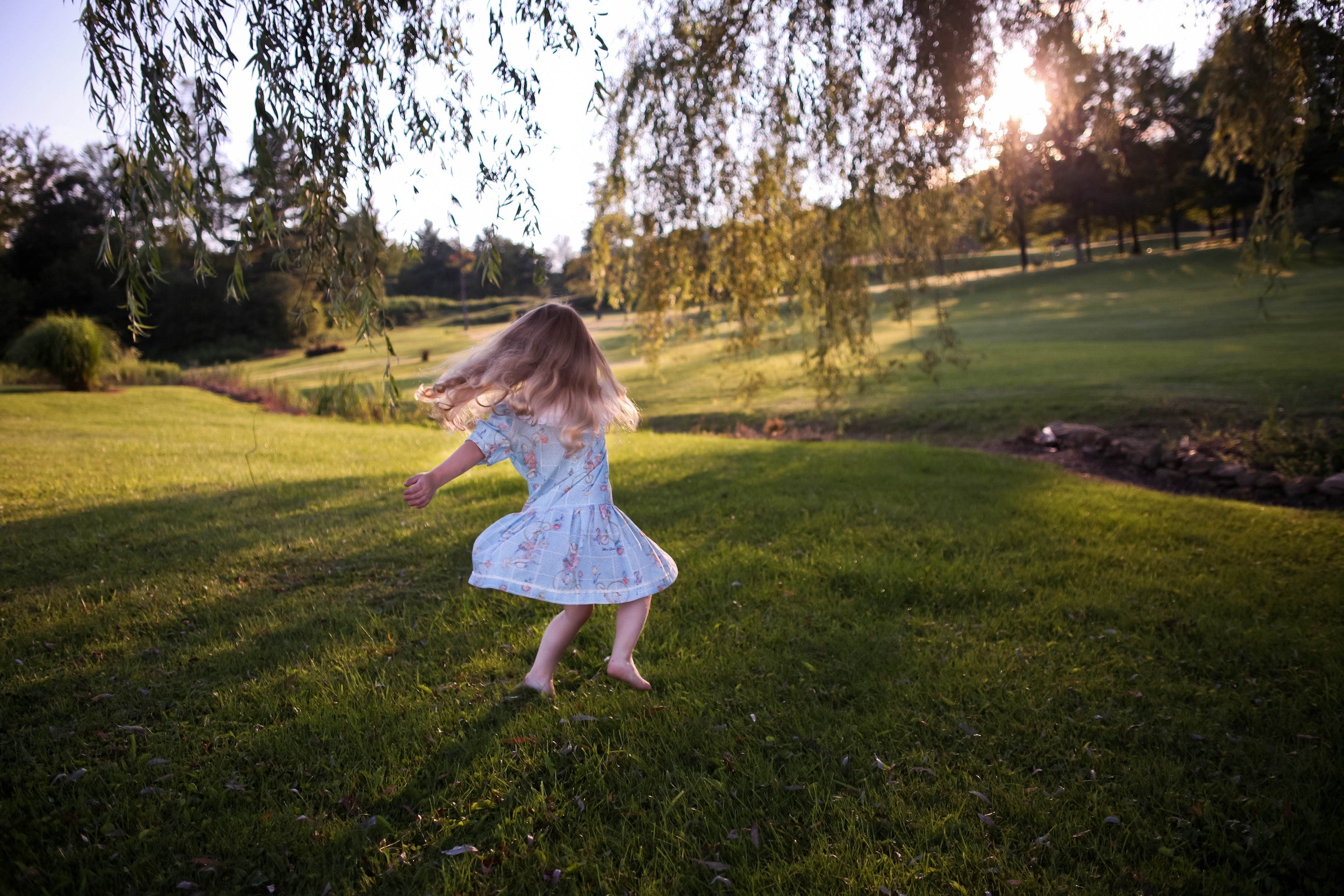 Playing outside stimulates children's cognitive functions and helps them to develop. We spoke to Han-Son from Daddilife who gives some advice on how to create better play.
There are plenty of reasons why you should encourage your children to play outdoors, even at an early age. Outdoor activities develop better physical health as well as mental health for children. Playing outside gives children the opportunity to have adventures as they explore the natural environment. Through outdoor activities, children can test their physical limits, play their favourite games, express themselves and build their self-confidence. 

Sometimes, the outdoor play gets messy too, but this only means more fun for your kids especially if they are of a very young age. When a child is outside, he/she has more freedom and space for movement. They can, therefore, run, jump, kick and throw things around. It is through such activities that the children get mental and physical development. On this note, you can encourage your children to spend plenty of time outdoors by designing an enjoyable outdoor play area. Creating such an environment is so easy.
Here are 5 different ways you can create exceptional outdoor play for children. 

1. Active play 
It is obvious that children love to have enough space to move around. Therefore, you can provide your children with toys and and other resources that motivate them to move in various ways. This way, children can stay physically active for a longer time. Some of the resources needed and activities children can participate in include: 

Hopping - hopper balls, pogo sticks, chalk for hopscotch etc are ideal. 
Jumping - hula hoops, skipping ropes, or trampoline. 
Pulling and pushing: wheelbarrows, scooter boards, wagons etc. 
Climbing - climbing domes and ladders. 
Sliding - slide. 
Swinging - button swing, sling swing, trapeze, nest swing. 
Throwing, kicking, bouncing catching - balls, goals, frisbee disc. 
Batting - plastic racquets and T-ball sets. 

You can use permanent equipment like swing or slide or use portable ones that can also be reconfigured. Some items can be re-purposed. Car tyres and decking plank balance beams can serve your kids well in the backyard. Moving is an essential part of getting physically healthy and developing motor skills for kids. However, active play also helps kids to learn how to fall as well as get back up again while learning to evaluate and navigate taking risks. 


2. Sensory and messy play. 
Including tools and space for mud, water or sand play encourages your kids to have a stronger feeling of the fatherly figure. This also encourages important brain development that takes place when children get engrossed in sensory experiences which activate the common senses. A permanent sandpit or mud pit can be fabulous, but the use of smaller vessels or tuff trays to hold the sensory materials can also work just. For younger kids (kids below two years), crafts with toddlers is the best way to go. Toddler crafts are safe and can be reused. 

For general sensory outdoor experience, you can add things like pebbles, bubbles, grassy surfaces, pine cones, seedpods, pinecones, safe flowering plants and herbs. 

3. Creative play 
This does not only mean drawing and painting. You can build challenges, do problem-solving activities, add music and colouring games to the outdoor space. A permanent fixture like an outdoor chalkboard or a music wall can do a great job, but you can as well take regular indoor resources outdoors. Easel and paints, a large cardboard box and a tub containing old bedsheets are some of the things that can ignite a child's creative enterprise. 

4. Creating an imaginative play outdoor. 
There is no limit to the things you can do here. You can design a pirate ship, a bear cave, a magical gnome garden or create a wild animal safari. If you have a fort or playhouse, a cubby house or anything related to these, you can be creative with existing items and design a fabulous pretend play zone. You can create various playful venues such as a secret hideout, a rocket ship or a hairdressing salon. 

Alternatively, you can create a little world play scene in the potted plants or the race tracks in the sandpit. You can also create an area for things like dinosaurs to roar and stomp in tree shades. A fairy garden filled with child safe plants and herbs, adorned with bits of whimsy to spark various sorts of imaginative adventures and stories. 

5. Creating a child safe space.

Involving your children in caring for the garden and teaching them to safely look for and manage the minibeasts that live there is key to their development. As a father, put on your best dad socks, go out with your kids and let them learn from you. Let them help you grow herbs and tend vegetable garden so that they can learn to enjoy nature. As you do this, provide your children with child-safe plants and protective gear. At times, ensure that you also provide a secret and quiet play space such as a treehouse, hammock beneath the trees or a cubby house. Such outdoor places provide still environment away from the busy outdoor activities.
Daddilife is one of the top parenting blogs for Dads, and all content is written by Han-Son, dad of one. For more articles about how dads can help with playing outside, the best dad jokes and also everything to do with being a Dad, head over to the website!