7 TV shows for baby development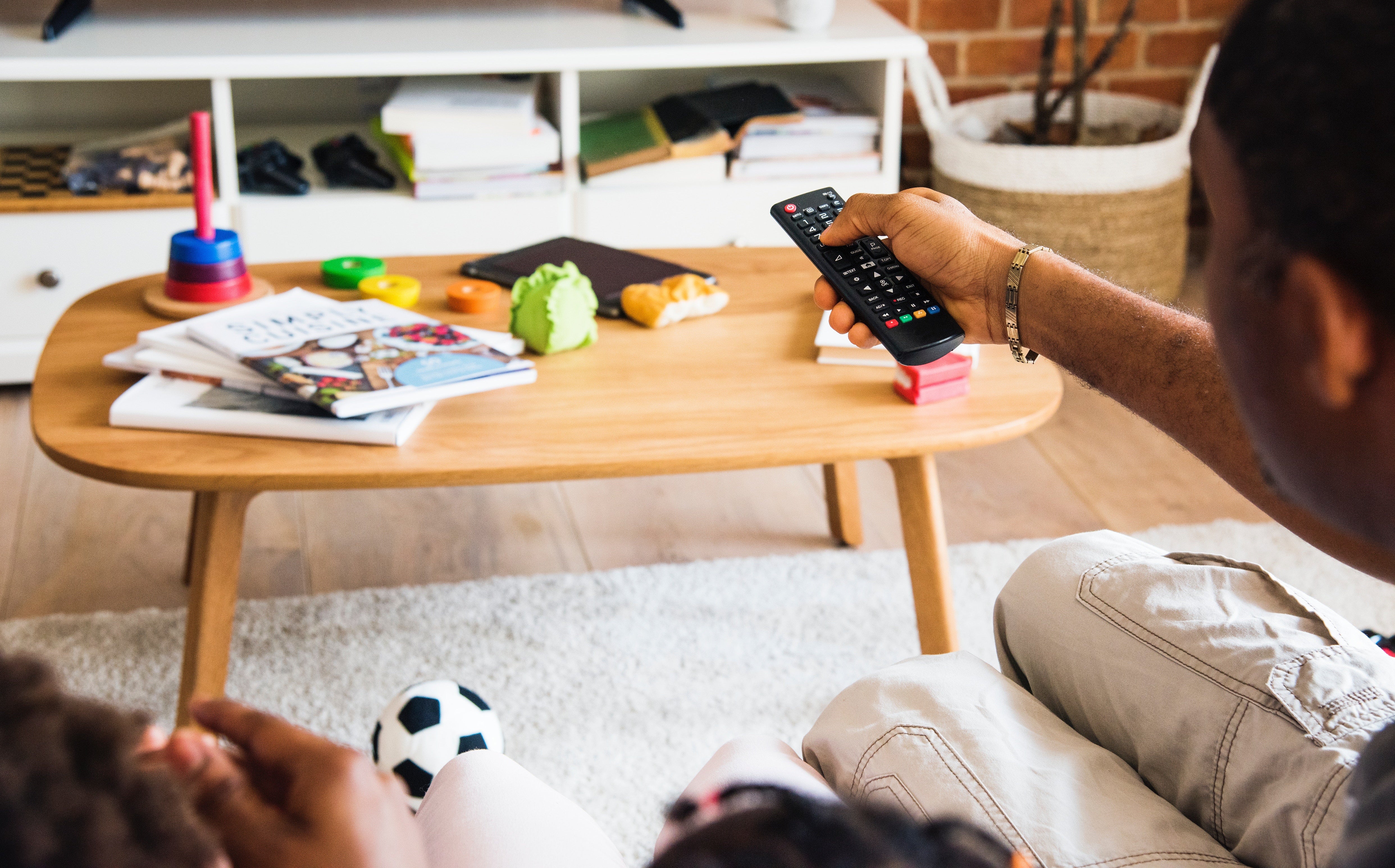 Although screen time often gets a bad rap, for many busy parents, sitting their child in front of the TV can be a saving grace when trying to check things off the to-do list. Ease your guilt by getting them comfy in their favourite baby romper, wrapped up in a snuggly organic baby blanket and popping on a show tailor-made for children that will be beneficial to your little one's independent learning and personal progression.
Young children often have a hard time understanding that TV content can apply to the real world, so parents can really help in their development by pointing out connections or asking them to make their own. For example, make it personal to them by saying "they're just like you and your friend Ben".
To help you choose, we've narrowed down some of the best baby and toddler TV shows that are both educational and entertaining:
1. Octonauts
Broadcast on CBeebies, Octonauts has become a firm favourite with many parents and was even ranked the No.1 preschool show in the UK. Each 11-minute episode revolves around three characters named Captain Barnacles, Kwazii and Peso who go on an underwater adventure. They discover biological or behavioural facts about creatures they meet and have an inner passion for protecting the ocean and sea life. The show's key themes focus on teamwork and empathy, which are key transferable skills that will aid personal development growing up. If your little future scientist loves Octonauts, why not get some sea-themed baby bath towels or kids' poncho towels to make bathtime more fun?
2. NumTums
What is the easiest way of teaching your little one to count to 10? Thank NumTums! Ideal for ages of 2-4, the programme revolves around a group of 10 characters who are based on the numbat and each feature a single number on their tummies. Great for introducing your child to the world of mathematics, series 1 was initially aimed at the toddler age-range, whereas the later series started to gear more towards slightly older children, in which they will learn the likes of adding, subtraction and even shape recognition.
3. Alphablocks
Alphablocks is intended to develop their fundamental phonics skills, which is now an essential aspect of the curriculum in UK school systems. The premise of the show is based on 26 letters who come to life by holding hands and creating words. It is ideal for any stage of reader, as it teaches the very basic concept of letters for those who have not yet started school and more difficult sentence constructions for more fluent readers. To support your child's learning at playtime, it's advisable to give them developmental baby gifts or stimulating newborn gifts to give them the best start possible with cognitive skills. 
4. Get Well Soon
This factual entertainment show will teach your child about medical issues, hospitals, and overall general health. Presented by real-life GP Dr Ranj, it is designed for a preschool-age audience. It aims to show the everyday experiences of going to the doctor, educating on how the body works in sickness and how to maintain good health. It explores common issues light-heartedly, so younger children will be less fearful when it comes to paying a visit to the doctor and having to undergo an injection, for example. A range of issues are covered from simple health concerns, like chickenpox or broken bones, to more serious illnesses such as diabetes. If your little one finds getting their injections distressing, try using a baby swaddle wrap after their appointment to soothe them.
5. Mickey Mouse Clubhouse
Every child loves Disney therefore you simply can't go wrong with Mickey Mouse Clubhouse. Ideal for preschoolers, the show features all six of the classic original Disney characters – Mickey, Minnie, Donald, Daisy Pluto and Goofy in which your child will learn the likes of shape recognition, colours and mathematics in a 30-minute episode– that will be sure to keep their brain ticking. Mickey is constantly encouraging the viewer to help the gang solve challenges, as well as asking questions and praising audience members once they have solved a challenge correctly.
6. Timmy Time
From the creators of Shaun the Sheep, Timmy Time is very similar to its predecessor in the sense that there is a lack of dialogue, therefore the entire show is based on facial expression and simple sounds as a form of communication. This factor alone introduces youngsters on how to read people through body language, rather than just verbally. One of the chief lessons within the show is the form of 'righting' which educates on how to cope when getting knocked down emotionally and the act of picking themselves back up. Educational skills such as mathematics and learning to read are also featured.
7. Daniel's Tiger Neighbourhood
This animated version of Mister Rogers' Neighbourhood is focused on teaching youngsters key life lessons, such as sharing and empathy, as well as how emotions can be controlled. Between the two 11-minute segments, the programme uses 'strategy songs' to reinforce themes such as sadness, anger or disappointment to equip children with essential coping mechanisms for dealing with negative feelings constructively. Until your child is old enough to grasp these more complex methods, using a comforter, such as a kids' blanket or soother, can help teach them to sleep independently. You may have selected received one in a baby shower gift set. However, it's always advisable to have a few spares to hand until your baby can self-soothe – they will inevitably go missing but are essential for a smooth bedtime!