6 Tips for Staying Cool in Summer When Pregnant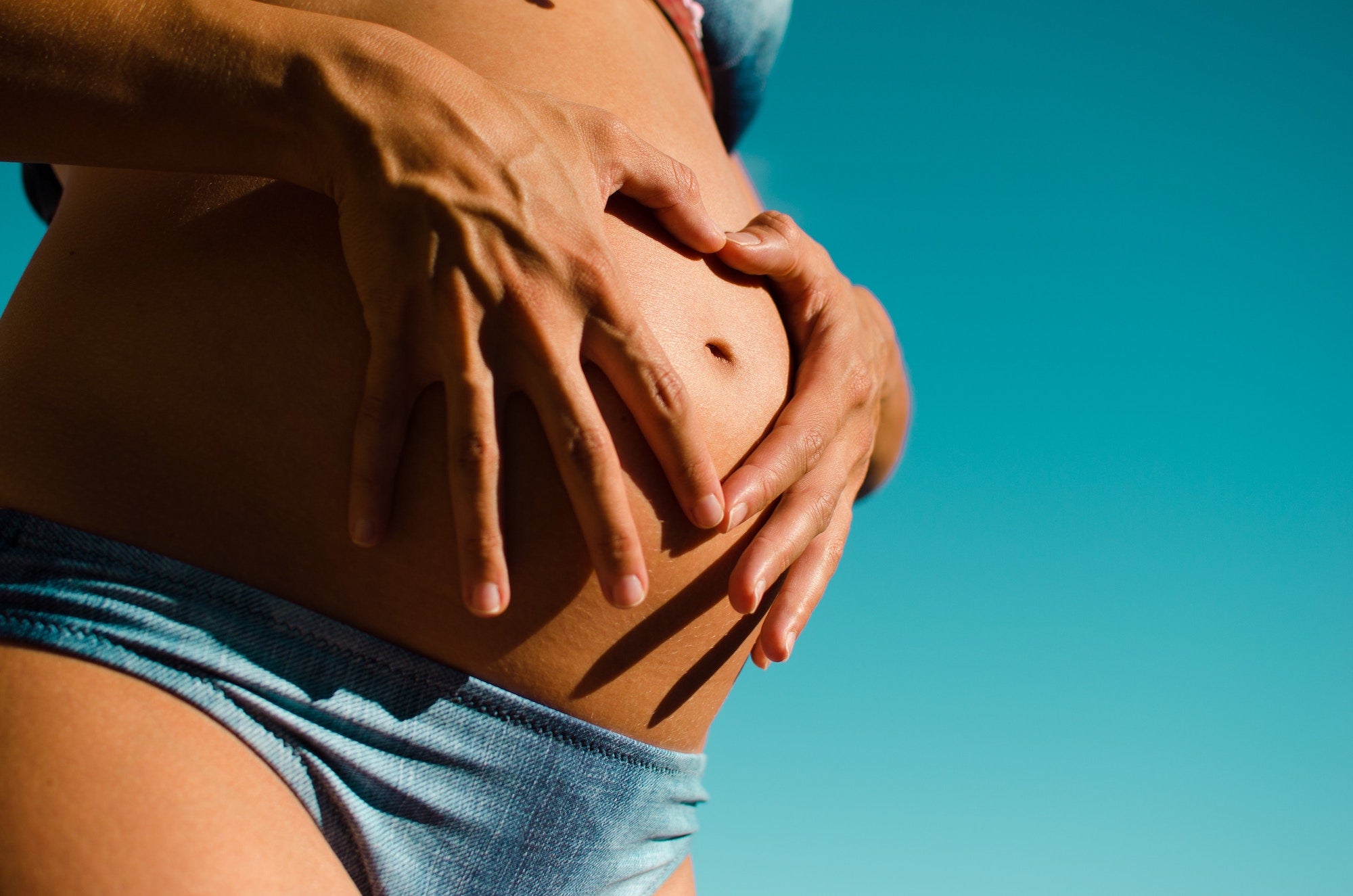 Thanks to the hormonal changes, increased blood flow and heat created by the placenta, your core body temperature gets higher than normal in pregnancy. So,  being pregnant in heat waves and the boiling summer weather can be a real challenge. We've carefully collected 6 top tips on how to stay cool with your lovely bump in the hot summer days.
Comfort the swollen feet and hands
Hot weather might cause hands and feet to swell. We suggest you get a size larger in shoes and not wearing rings. Also consuming salt in high levels can make it worse due to its water retention in the body. Minimising the intake can help you to feel more comfortable.
At night time choose natural fabrics
Remember that getting an extra one or two hours sleep is very important in this period. However, you might get exhausted from the heat especially while sleeping; night sweating is a common problem in pregnancy. Wearing PJs in natural and organic fabrics such as breathable cotton or linen and using pillows made from feather or down will help to give you relief.

Use fragrances to cool down
When you start to feel like boiling in the daytime, try to cool down by using natural fragrances such as mandarin, lavender and neroli. Putting even small drops on your neck and arms can bring a big refreshment.
Stay hydrated
Staying hydrated is the most important advice that doctors keep giving us through summer seasons, and it's double times as crucial in pregnancy. To avoid any negative consequences, make sure to reduce your caffeine consumption and drink at least 8 glasses of water every day. We recommend carrying a big bottle of water with you to everywhere to make sure that you don't forget to drink.
Don't act impulsive for the cold 
It's normal that you feel so exhausted of the heat and want to jump into a cold bath, however exposure to cold will constrict the blood vessels in your body and send signals to your brain to retain heat. Although it's hard to resist, try to avoid ice-cold baths and drinks. However, you can safely go for some specific foods that will cool you down, such as salads, vegetables grown above ground and the ones with a higher water percentage like watermelons.
Energise by exercising inside the water
To protect your and your little one's health, exercising is beneficial while being pregnant. And there isn't a better excuse than summer and hot weather to sign up for a pool exercise class in this period. Just check your local lido for pregnant classes or try to do easy moves such as knee-up/ back leg curl by yourself and stay cool while staying healthy.