Could Post Natal Depression Happen To You?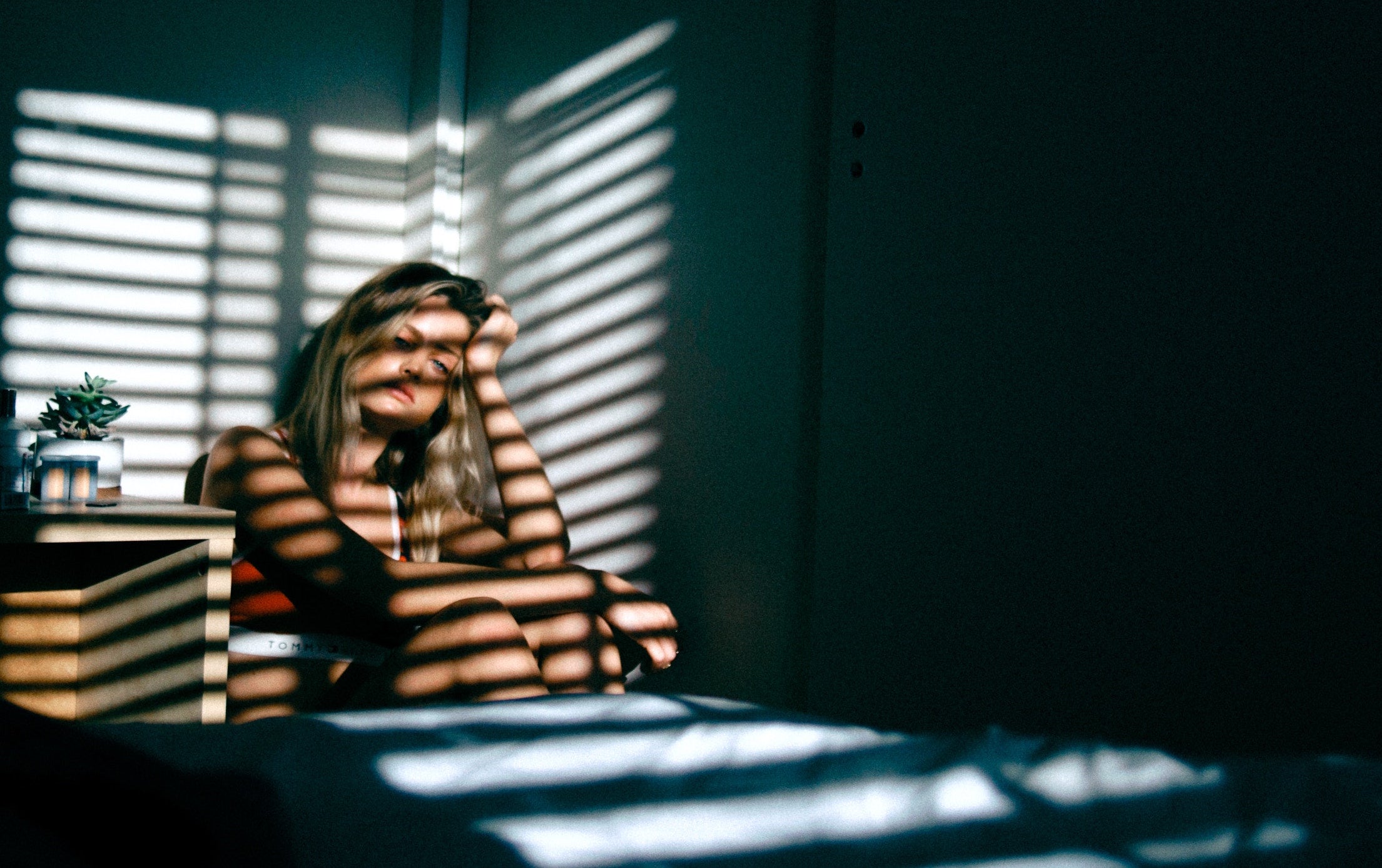 Post Natal Depression is a subject that isn't talked about often enough, but it should be because it affects many women after having a child. Marina Fogle from My Baba speaks all about whether you could develop PND and how you can seek help.


Maternal bliss is something we mothers focus a lot during our pregnancy.  Those nine months are often challenging, and the final trimester, when your baby seems to be punching your bladder, having a uterine disco at 2am and your boobs are so heavy your back starts to strain, make most women wonder why people have babies at all.

But then your little one arrives and you fall utterly and instantly in love with them.  They might drive you to exhaustion, be awake the hours you desperately want to sleep and refuse to burp, but there's nothing in this world you wouldn't do for them.
Anyone who has ever called a non-pregnant woman 'hormonal' has clearly never lived with a mother-to-be. Irrational behaviour during pregnancy is one thing, but what few women are actually prepared for is that this peaks post-pregnancy. The floodgates of tears that happen around three to five days after the birth are affectionately called The Baby Blues.  These are normal and precipitated by the massive hormonal change as your body adjusts to an empty uterus.  Women usually sob uncontrollably for a few days, not because they are sad, but because they can't help it.  I like to think of it as your body's very clever way of getting rid of the water it's retained during your pregnancy. 
But while the Baby Blues are normal, postnatal depression is not.  Statistics are a bit fuzzy but some experts think that it affects as many as 30% of new mothers.  It hits after the baby blues – usually after your baby is a month old and can affect mothers at any point in the first year.  PND isn't like the baby blues where you're crying but you're not actually unhappy.  If this is affecting you, it feels like a black cloud is hanging over you, dragging you down and making your feel listless and low all the time.
Some women have negative feelings towards their babies, but more commonly they are affected by signs of what we traditionally recognise as depression; losing your sense of humour, not caring about what you look like or whether your house is tidy.  (I must point out here that some of us never really cared about these things, in which case, embrace the mess – you don't necessarily have PND.)

A lot of women find it impossible to sleep and spend those precious hours when their baby allows them to sleep, frantically tossing and turning.  Some find it very hard to leave the house.  These women are more affected by anxiety, believing that if they leave the sanctuary of their home they might be exposing their baby to all manner of dangers – a meteorite, perhaps, or a terror attack.

Very often PND comes hand in hand with denial; if a partner or a parent suggests that they are not themselves, they respond defensively, brushing the idea off and refusing to discuss it further and this makes it harder to treat.  Because, that's the key.  PND won't get better on its own, it needs to be treated and if it isn't, it will continue to hound you.  There are women whose children are ten years old who finally speak to a knowledgeable and sympathetic GP who diagnoses PND that has been undiagnosed for a decade.

PND is treated in a variety of ways – sometimes with a short course of antidepressants, sometimes with hormone therapy and sometimes talking treatments work.  Often when a mother has finally spoken to someone she already feels better.  Things that won't help include eating your placenta (a recent study found that although hormone levels were slightly altered in women who ate their placentas, there was no benefit and no reduced incidence of PND) or ignoring your symptoms.
The key is that we talk about this.  Each girl who does The Bump Class leaves armed with the signs of postnatal depression and I've lost count of the emails I've received thanking us for being so candid and honest about this affliction.  "I sat there listening to you in our class and thought that there was no way that could be me – I was just not the kind of person who gets depressed" said one girl.  "And then I woke up one morning and the penny dropped that PND was exactly what I had but the joy was that I knew precisely what to do about it.".

Anyone who suggests - through blasé comments or smug Instagram posts - that motherhood is a breeze, is lying.  Motherhood is tough and there are days when all of us secretly dream of the days before our lives were invaded by our children.  One thing we know makes life a bit easier is information – but not just any old information – professional information given by experts, people who are accountable rather than faceless people posting on parenting forums.  That is why we started The Parent Hood, a podcast that discusses all thing parenting, that's free and available to all.  Honesty is something we take very seriously, but informed conversations allow listeners to make informed decisions that are more likely to be the right ones.  So let's get this conversation started.
Download The Parent Hood on iTunes. Also make sure to follow The Bump Class for more advice on parenting and motherhood topics.

Article written by Marina Fogle. My Baba is a parenting blog offering expert tips and advice on parenting and pregnancy including guides and reviews of the latest baby kit and style for mums.The team provide the daily scoop on family, food and lifestyle; they're not just experts at all things parenting. The site is brimming with the latest fashion trends, travel destinations, hottest restaurants, daily recipes, crafts, activities and fun days out for all the family.