meet the makers & creators behind MORI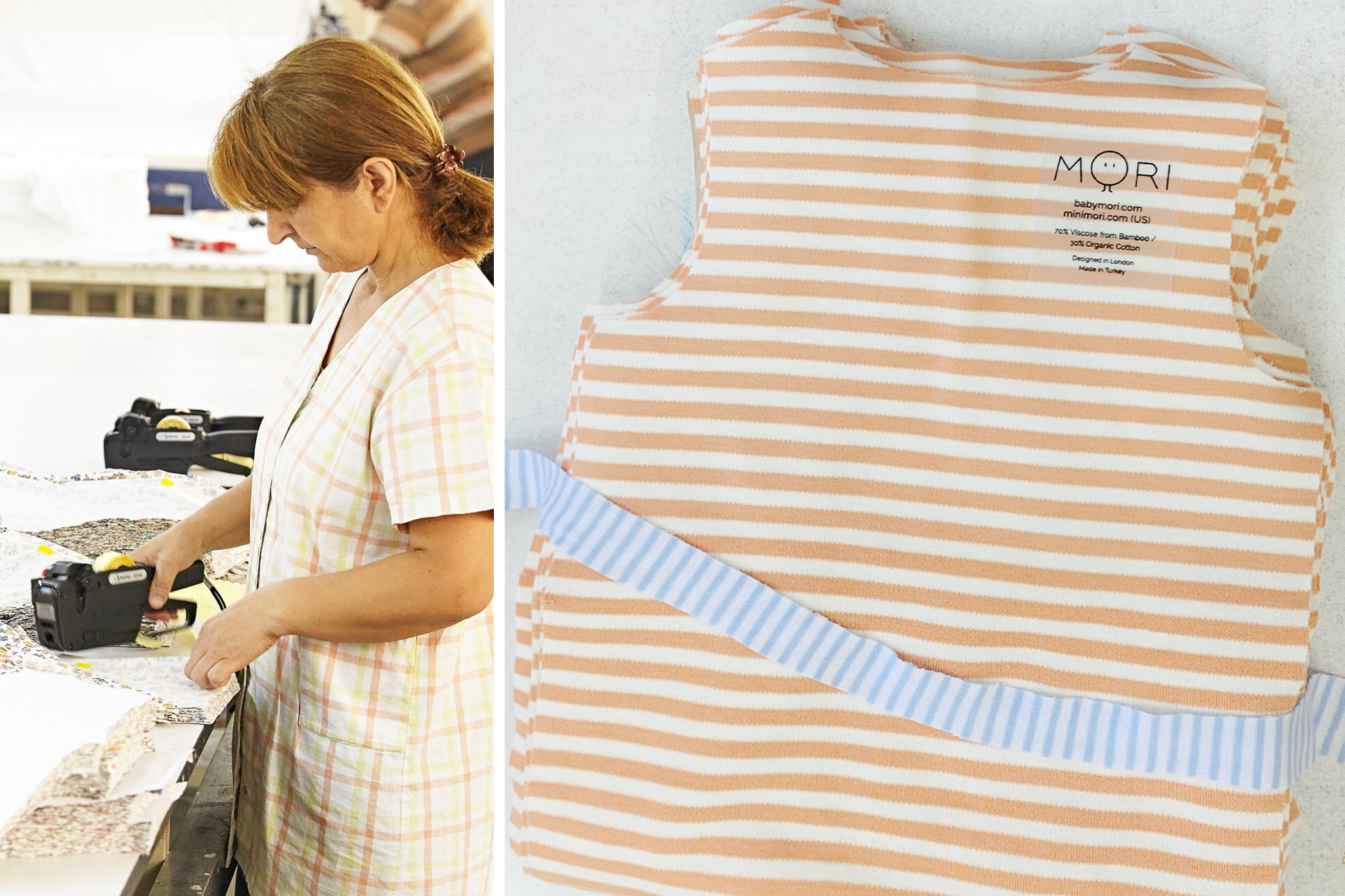 At MORI, we make every decision with the greatest respect to the people involved and the world we live in. That's why we only work with trusted, certified factory partners who consider their environmental impact and share our vision. 
Before any form of production begins, we require all of our suppliers to sign and adhere to our Code of Conduct, with routine audits to make certain of their continual commitment. This code includes ensuring the factories take every step possible to show care for the people involved in making our products. Together, we ensure that the workplace is free of child and forced labour, their workers are in safe environments, paid a fair living wage and suffer no discrimination. 
Although our main team is based in London, people from all around the world go into the making of our sustainable fashion brand, so it is crucial we build lasting personal relationships with every partner we work with. 
meet our suppliers
Our softest sleepwear and daywear collections are made in two factories in Izmir - a city on the Aegean coast in Turkey. A vibrant textile manufacturing community, factories in this city are renowned for their quality, craftsmanship and attention to detail. Suppliers in Izmir also specialise in creating high-quality, ethical baby clothing due to their technologically advanced mills.
Aside from being a country of unparalleled craftsmanship, Turkey is also the birthplace of our founder Akin, whose heritage lies in textiles; his understanding of and connection to our suppliers make our partnerships even more meaningful. MORI's Head of Product is also Turkish and has had a close working relationship with our sleep and daywear partners for over 20 years. She was confident that they would provide us with the best service from supporting our new but experienced brand with their technical knowledge to supplying the highest quality products. Of course, she was right and since MORI's launch in 2015, our sleepwear partner has made every single one of our bestselling Zip-Up Sleepsuits and Clever Sleeping Bags
Due to regulations that all cotton produced in Turkey is GMO (Genetically Modified Organism) free and GOTS certified, we also have partners in Denizli who produce our muslins, towels and nursery collections. 
Our remaining partner factories are a little further from home in Asia. Well-known for its manufacturing history, our suppliers were carefully chosen for their reputations in the production of ethical clothing and knowledge of specific fabrics. This is where our recycled swimwear, soft cellular blankets and toasty knitwear are all thoughtfully crafted with partners who are experts in producing high-quality clothing for little ones.