A guide to MORI Face Covers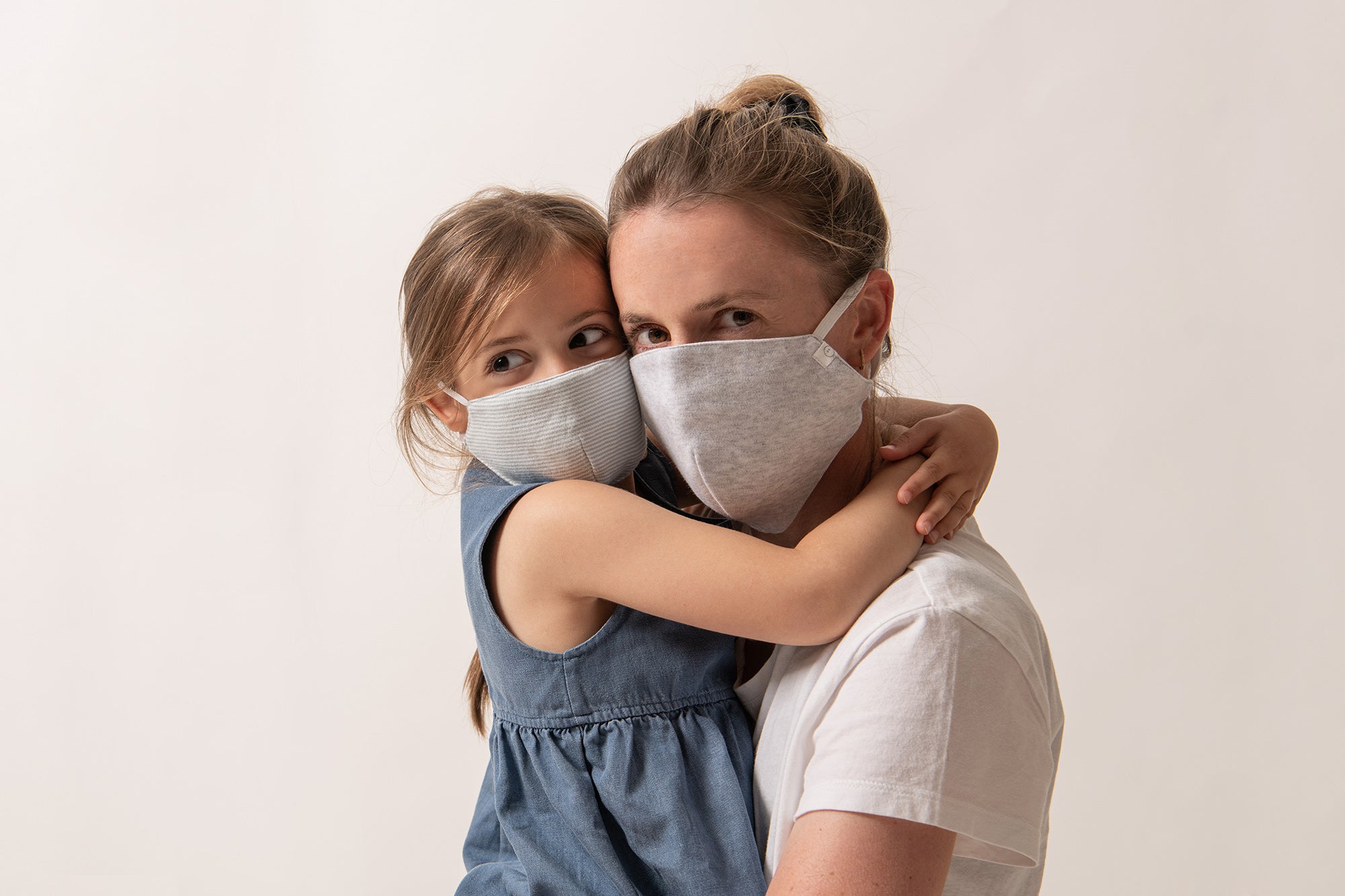 To help safeguard families against the spread of COVID-19, we have launched reusable face covers for children & adults. These breathable and comfortable non-medical face covers should be used when it's difficult to keep a safe distance from others, as advised by the government.
At our core, we are a brand that believes in being kind to the world we live in and the wellbeing of families. The covers have been crafted using our soft signature fabric, a unique blend of organic cotton and bamboo with a cotton lining. As with all things MORI, they have been made with sustainability & safety in mind with no harmful chemicals and produced in trusted factories with fair & safe working conditions. 
We have designed our covers to fit both children and adults. The child's cover is suitable from age 2 up to 12 years, where we then advise they wear an adults medium. The adult's covers come in two sizes to ensure a comfortable fit for everybody. The covers are available to buy individually or as a pack of 3, allowing you to wash a covers whilst still having at least one available to wear. Discover our collection of masks here
We created our covers to provide protection for our customers as well as the wider community. By using a non-medical cover it will protect others if you are unknowingly sick, especially important when coming into contact with a superhero who works for the NHS. As well as offering covers to help ensure safety, we also have a campaign dedicated to giving a good night's sleep to NHS parents. Read more about our campaign here.
How to wear your face 
cover

effectively

The face covers are designed with two elastic straps which loop over each ear, enabling the cover to wrap around the chin, covering the nose & mouth. These straps can be secured in two ways and tied if further tightening is needed. 
Putting on the face 

cover
Wash first before use & before reusing

Wash or sanitise your hands

Ensure hair is away from your face

Place the

cover

over your nose & mouth and secure the loops behind your ears

Adjust if needed to ensure your nose & mouth are fully covered

Avoid touching your face or the

cover

whilst wearing
How to remove the face 

cover
Wash or sanitise your hands

Avoid touching the front of the

cover

Remove the loops from your ears

Wash before reusing
How to wash the face 

cover
Machine wash cold

Do not bleach

Tumble dry low

Do not dry clean
Please note, this is not a medical-grade cover and is not intended as a replacement for medical-grade personal protective equipment or recommended measures to stop the community spread of COVID-19, including washing your hands and refraining from touching your face. This product makes no claims of antimicrobial protection, antiviral protection, particulate filtration, or infection prevention or reduction and has not been industry-tested. This product should be washed according to the instructions before using for the first time & after every use.